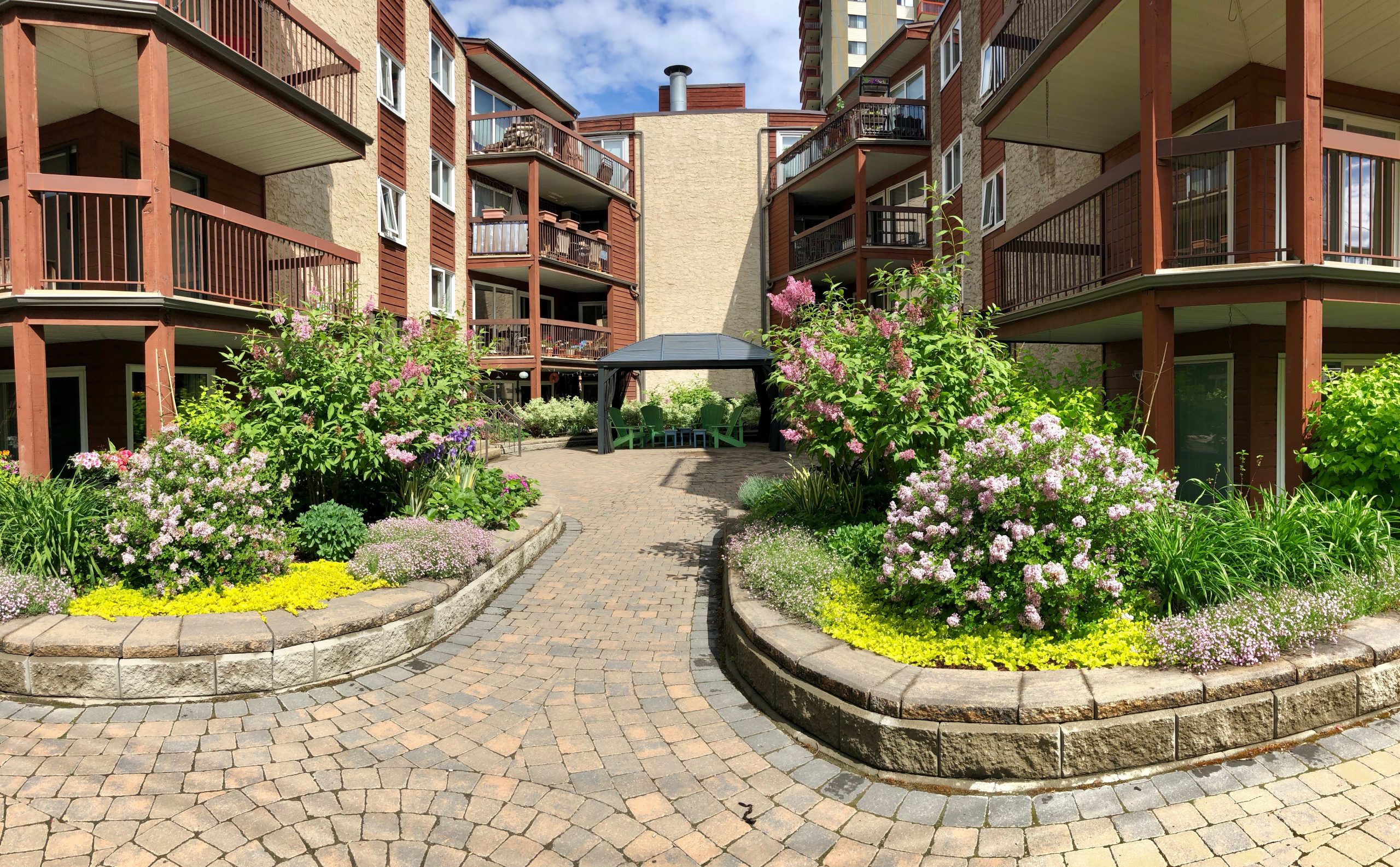 The Chanticleer was constructed in the early 1980's as a condominium-style building, not a converted rental property. The building is home to 40 residences on four floors, each ranging from just under 1000 to 1200 square feet. The Chanticleer Condominiums also features the conveniences of an elevator, wood-burning fireplaces and more
Administration and Management
Administration and management of the Chanticleer is governed by a volunteer board elected by property owners. These board members plan the operations and management of the entire complex.
The professional Property Manager implements the Board's operational plans and manages maintenance, finances, and by-law enforcement needs.
The manager responds to all owner/resident-related requests and questions as they arise ensuring a timely response.